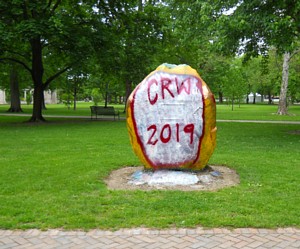 Welcome to our
Oberlin College & Conservatory
Class of 1969
50th Reunion
Website

Thanks for coming! As part of the CRW (Commencement / Reunion Weekend), our 50th Reunion was held on campus May 24-27, 2019. We hope to maintain this website for years so it can serve as our "memory book." See the -Scrapbook section.
If you're new here, you'll see an Announcement below explaining how to join the site. If you've been here before, you can continue staying in touch with comments on your -Classmate Profile as well as exchanging messages with your friends. Better yet, join the website for the 2023 Cluster Reunion!
ANNOUNCEMENTS
If you're a member but aren't currently signed in, click the Sign In button. It's either on the upper right of this screen or below these Announcements.
Cluster Reunion Website
Our 2023 reunion is drawing closer! This website that you're currently visiting was established for our 50th reunion, and it's still in operation. However, our next get-together will be a Cluster Reunion including not only our Class of 1969 but also our friends from 1967 and 1968.

Therefore for 2023 we've created a new website for all three classes. It's now welcoming classmates at www.obie676869.com. (Even though you're logged in to this 1969 website, you'll need to go to the separate Cluster website, click on your name, and then "click now to create your login" for that site, including password.)
Stop by to browse through pictures of past reunions. Post your own photos and updated information about your life. Then, as more people join, you can start reconnecting with folks you may not have seen since the Sixties.
In the meantime, check out the Class of 1968 website's Message Forum, which has hosted much discussion in 2022 about the women's health care issue and the Gibson's Bakery case. Also keep an eye on that website's Home Page.
Detailed planning for the on-campus Cluster Reunion will begin this fall.
Faculty Governance Issue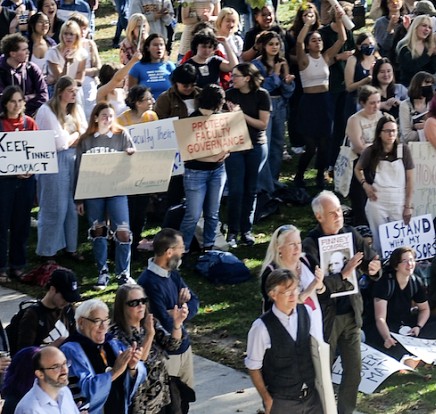 On the cluster website, we posted an email from the Just Transition Fund opposing changes to the College's bylaws. "The 1835 Finney Compact ... states that control over the internal affairs of the College be left in faculty hands. If the proposed changes pass, faculty control will be effectively restricted to curricula and academic matters." There was a teach-in protest outside Wilder Hall on October 6 (Oberlin Review photo). Nevertheless, late the following day, Oberlin's Board of Trustees did approve changes to the bylaws. Faculty control will be limited to academic matters. However, the board added language saying "this should not discourage consultation with the faculty" on other topics, "especially in matters of long-term strategic importance."
Rich's Book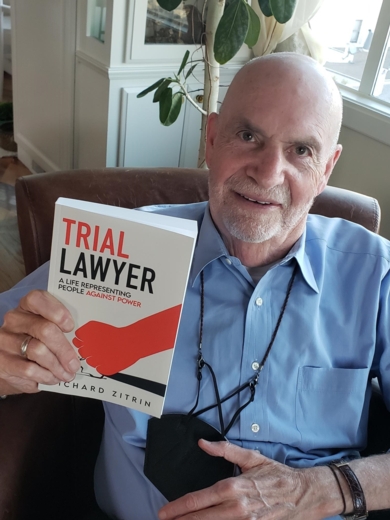 Richard Zitrin '68, joining several in our cluster who have contibuted personal memoirs at this reflective time in our lives, has just completed Trial Lawyer: A Life Representing People Against Power.
lt's "replete with gripping, heartbreaking and inspiring stories," according to Professor Chad Williams of Brandeis University. "The institutional inequities of the legal system, especially as they relate to race and the treatment of Black people, are vividly laid bare, as are Zitrin's noble attempts to confront them."
Bernie's Book
In late February, Bernard Mayer '68 posted on the Class of 1968 website: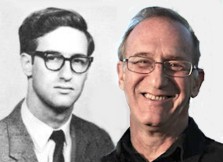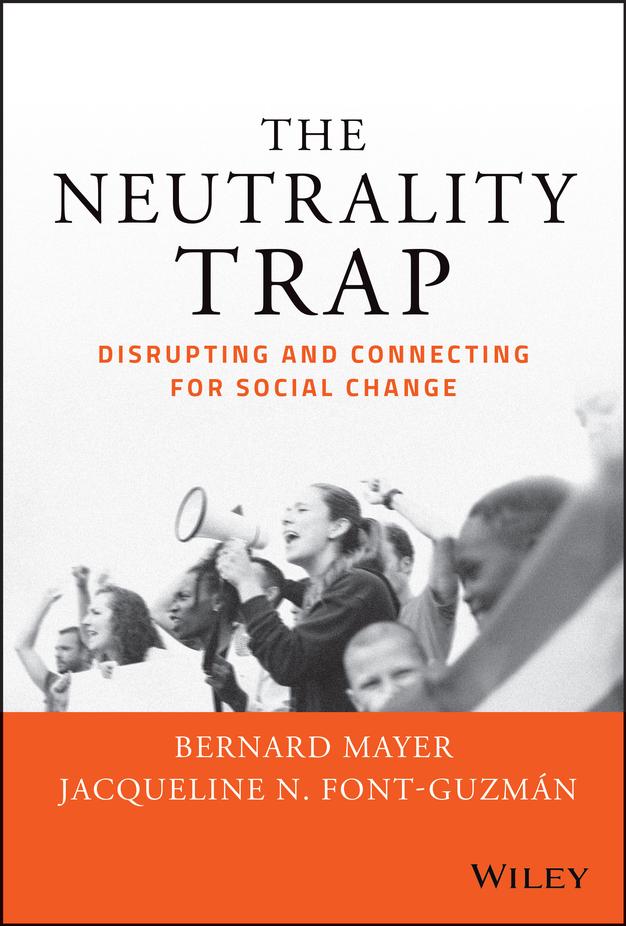 "Hi All. I wanted to share info about a book that I co-authored with Jackie Font-Guzmán that came out three weeks ago. The Neutrality Trap: Disrupting and Connecting for Social Change addresses the often-fraught relationship between peacebuilding and dialogue processes and social movements. Among many stories from our work and lives that are included, several are from my Oberlin years. I would enjoy hearing thoughts from any of you who have the time and inclination to take a look (I will talking about the book with an Introduction to Peacebuilding and Conflict Resolution class at Oberlin in April)."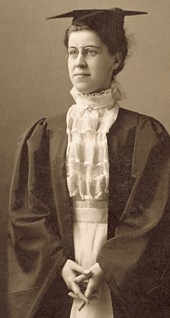 Katharine Wright
One of our classmates' relatives, Wilbur and Orville Wright's remarkable sister, is honored in a new podcast. Excerpts from the first episode:
"Katharine earned a reputation as an outspoken gadfly who relished butting heads. A lifelong commitment to women's rights and education culminated in 1923, when she was elected to Oberlin's board of trustees. That's absolutely unique. This a co-ed school, and a very progressive, inclusive one. She ended up playing a decisive role in the history of higher education and America. Oberlin graduates are just an extraordinary group of people, and she was there making decisions that helped form them."
The three-part podcast is hosted and narrated by author Harry Haskell. He's Katharine's step-grandson and the brother of our own Tamme Haskell '69.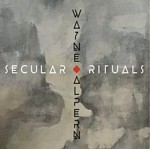 New Music
My latest album Secular Rituals dropped today. Hope you enjoy. —Wayne Alpern, 1/21/2022

https://youtube.com/playlist?list=OLAK5uy_nnDHh-1YPULS3a0vMX0uGj2fZ-pWow_hQ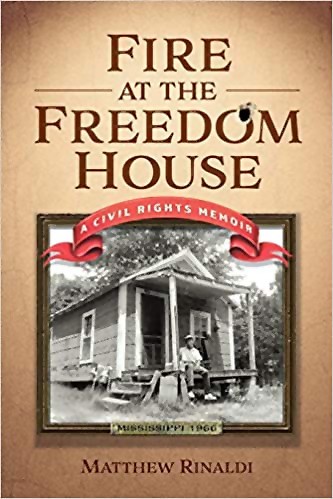 A Civil Rights Memoir
Matthew Rinaldi has published Fire at the Freedom House, which he's worked on for over a decade.
It begins with the trip by Oberlin students to Mississippi with OACR during winter break in 1966, which one reviewer calls "very relevant" to current-day issues. "The Black residents of small-town Mississippi, working at the direction of the Mississippi Freedom Democratic Party, overcame difficulties as they struggled with some white volunteers from the North to integrate businesses and do the work of voter registration." Many Oberlin classmates are included.
The book can be ordered directly from any bookstore, and it's also available from Amazon.
If you're new to this website, please go to the First Time Visitors menu item (on the top bar above) to learn about it. Then go to Classmate Profiles and locate your name. (Tip: try a Search for your name, which is faster that scrolling through that long list.) Click on your name and follow the prompts to create your profile.
Many of your classmates have already joined, and you can check out their profiles. However, many have not, and you can help us out! Go to Not Yet Joined This Site , where you'll find several of your old friends on the list. If you know how to get in touch with any of them, please do so and ask them to join us here.