Memorials for deceased members of our Class of 1969 can be found by clicking on the main In Memory: box.
On this page are tributes we've received for other people we knew at Oberlin.
Class of 1968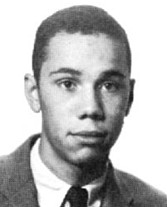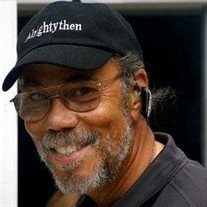 Michael Craig Clement of Cleveland died at the age of 72 in October 2018.
https://www.efboyd.com/obituaries/Michael-Clement-2/

Mike Clement and I were dear friends for 50 years. He was a retired psychologist. He was a wise and giving friend with a great sense of humor and an infectious laugh. He was kind, gracious and beloved by those of us whose lives he graced. He will be sorely missed. Sal Barbatano '69
I remember watching Mike play basketball. As a senior, he was the captain and the only senior on the team. There was one night at Jones Field House — December 2, 1967, the first game of the season — when he came off the floor just before halftime having made 11 of 17 field goal attempts, including two that would be 3-pointers today. He had scored 24 of Oberlin's 39 points! The crowd gave him a standing ovation. We led 39-33 at halftime. But, according to a letter I wrote the next day, the second half was a different story: it was our team that gave up 39 points, many on layups, and we lost 72-66. Mike led all Yeomen scorers with 36. Tom Thomas '69
Class of 1970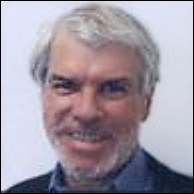 Christopher Bullock of the Boston area died in October 2018, nine days after his 71st birthday.
http://www.legacy.com/obituaries/bostonglobe/obituary.aspx?pid=190391709

Chris lived in Newton Highlands and is survived by his wife Carolyn Bernstein M.D. and three daughters: Jemma Benson M.D., Rosie Bullock, and Molly Bullock. He received his B.A. from Oberlin in 1970, majoring in English, and his M.D. from the University of Massachusetts Boston in 1982, specializing in psychiatry. A lecture series on the intersection of psychoanalysis and literature is being established in his name.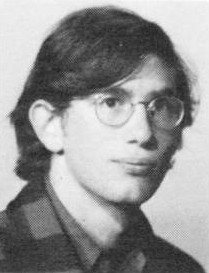 Michael Seifert of the Philadelphia area died May 7, 2013, from complications of the rare spinal-cord disorder syringomyelia.
http://www.legacy.com/obituaries/philly/obituary.aspx?n=michael-bruce-seifert&pid=164905015
A member of the Class of 1969 for most of his years at Oberlin, he supported the civil rights and anti-war movements, studied philosophy, and "lived his life by reason." For a time he was married to the late Lynne Ransom '69.
"Rational people are so hard to find," wrote Mike's brother Hank in the guest book. "You were and are the most interesting and nicest person we knew." Cindy Bertrand Holub added, "Joe and I were in awe of the grace with which you bore your burdens and the richness with which you lived your life in spite of all the obstacles you faced." And Mary Beth Bowman wrote, "I loved our talks even when we disagreed about where you will be at this moment. I think that you are in a beautiful place with those that you have loved."