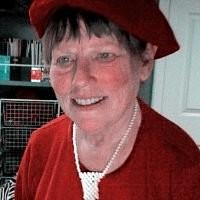 Elizabeth Anne Lenoir Solomon Ramler passed away on June 12, 2017.
A clarinetist, she was originally from Tampa, Florida, where she joined the Tampa Philharmonic at the age of 15. (Her sister Jane Lenoir '70, a flutist, left home at the age of 15 to study at Interlochen Arts Academy. Both later enrolled in the Oberlin Conservatory.)
By her senior year, Anne had become Mrs. Anne Solomon of 149 Morgan Street in Oberlin. She moved to Colorado soon afterwards, where in later years she lived with her husband Don Ramler.
She taught clarinet at her own teaching studio in Manitou Springs. ("Don't blow into your instrument; blow through it with plenty of air.") She also performed with the music team at her church as well as at nightly gigs in the Front Range area. For example, at the Hungry Farmer in Colorado Springs she was known as Annie Lenoir and played with a group known as the Caledonia Swing Band & Ramlin' Annie, "singing and blowing her sax."
Beginning in 2009, she taught at Coronado High School, the Vanguard School, and the Broadmoor Academy of Music. Her friends remembered her as an amazing talent with a wonderful personality and a great outlook on life.
https://obits.gazette.com/obituaries/gazette/obituary.aspx?n=elizabeth-anne-lenoir-ramler&pid=185840513