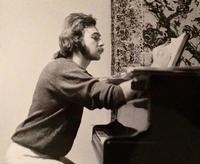 Pianist and composer Hiram Titus of Decorah, Iowa, died of cardiac arrest at age 66 on September 14, 2013, survived by his brother Anthony and two nephews.


I first met Hiram when he played for Betty Lind's dance classes. There he was in the corner at the grand piano at the end of our diagonal leaps across the floor. Betty would give us a combination, say, "OK Hiram, I need a bar of 4, then of 7 with the accent on the 2nd beat, then a measure of 5, with the accent on 4, and I want a rising feeling like a mountain coming out of the sea, but at the end it sinks back down." Hiram would nod as though someone had asked him to pass the salt, lean into the piano, mark it out, and in seconds begin playing it full out.
I didn't get to know him at Oberlin, I was too much in awe. It was only after college when I was in grad school at the U of Minnesota. I went to a concert he did at the Walker, feeling an unearned pride that a wider audience could now find out how amazing he was. See, he can improvise a whole concert and be calm about it!
My husband at the time, Phil Rutter and I greeted him afterwards, and he was so pleased to see us, that we began a real friendship. We saw his shows, like "Rosina" which was called a worthy sequel to the Marriage of Figaro, amazingly Mozartian. He could play in any style, but his own was always recognizable. Full of surprises, often soaring, lots of whimsy, many textures and emotions. No wonder he was so sought after, especially for theatrical music. He wrote many shows for the Children's Theater. His "Christmas Carol" was a staple at the Guthrie for years.
When Phil and I moved to a piece of land in southeastern MN, we kept up our friendship and he came to visit every so often. I have a recording of him playing Bach on the upright that took up half our living space in the little log house we built, in the background the sound of me cutting up onions, and an occasional squeal from a toddler.
Minneapolis remained his center, but he had adventures in other places. For a while he lived in Hollywood where he wrote music for cartoons amongst other things. I visited my parents in Santa Barbara in January for several years, and when he was a Californian he came up one day with his two huskies. He was surprising not only in his music. Why huskies in southern Cal? Why two? They were beauties, and seemed to do fine without sleds to mush. Years later he rented a farmhouse near our land, where he lived off and on for a few years, raising amazing tomatoes and squash in an old barnyard full of rich soil and abundant weed seeds.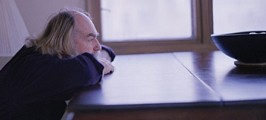 Every time I got together with Hiram I'd forget how good he was at punning, and he'd always get me, until I got attuned again, and would try out some of my own. A writer of lyrics and stories, he and I read each other's work once in a while.
The last visit I had with him, in August of 2013, we had an energetic talk about writing. Then we walked around Powderhorn Park looking at all those pots and paintings, our $4 lemonades in hand. Later he showed me his pear trees that were so loaded that year. I advised him on his wildflower plantings, identifying this and that. And then we hugged goodbye. That was five weeks before he died, of what was probably a heart attack.
The funeral was a who's who of musicians and artists of the Twin Cities. The big church was crowded with several hundred people and the music, performed live, was all his own. If he could have seen it he would have raised an eyebrow and rolled his eyes, but he wouldn't be able to suppress that closed mouth smile of his.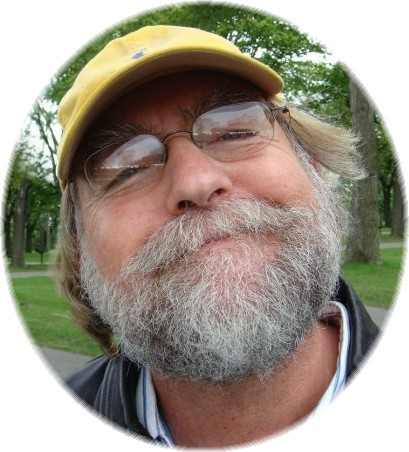 (Submitted by Mary Lewis)
http://www.startribune.com/obituary-hiram-titus-was-a-theatrical-music-man/224160581/