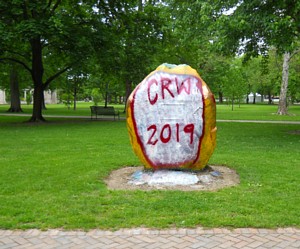 Welcome to our
Oberlin College & Conservatory
Class of 1969
50th Reunion
Website

Thanks for coming! As part of the CRW (Commencement / Reunion Weekend), our 50th Reunion was held on campus May 24-27, 2019, over the Memorial Day holiday. We hope to maintain this website for years so it can serve as our "memory book." See the -Scrapbook section.
If you're new here, you'll see an Announcement below explaining how to join the site. If you've been here before, continue staying in touch with comments on your -Classmate Profile as well as messages to your friends.
Our next big get-together will be a Cluster Reunion together with two other classes, 1967 and 1968, to be held May 26-29, 2023. Save the dates!
ANNOUNCEMENTS
Support Oberlin's Union Workers
The 1833 Just Transition Fund has received many thank-you messages (click here) for its assistance to union members who lost their jobs when the College outsourced 108 custodial and dining services workers. The fund was initially created by alumni last spring in response to the College's announcement and to student activism in support of the UAW members.
Les Leopold of the Class of '69, Executive Director of the Labor Institute, said that the donations don't make up for the lost jobs. "Justice for working people is very important to a large group of students, faculty, and alumni. …This is our chance to try to right that wrong, and hopefully in the future Oberlin will come back to its broader economic and racial justice roots."
ObieSafe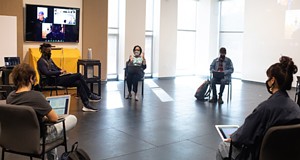 What is campus life during the pandemic? Updates are posted to this website.
Photo: Tanya Rosen-Jones, Courtesy of the Office of Communications
If you're new to this website, please go to the First Time Visitors menu item (on the top bar above) to learn about it. Then go to Classmate Profiles and locate your name. (Tip: try a Search for your name, which is faster that scrolling through that long list.) Click on your name and follow the prompts to create your profile.
Many of your classmates have already joined, and you can check out their profiles. However, many have not, and you can help us out! Go to Not Yet Joined This Site , where you'll find several of your old friends on the list. If you know how to get in touch with any of them, please do so and ask them to join us here.