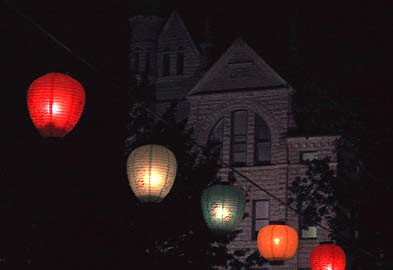 Welcome to our
Oberlin College & Conservatory
Class of 1969
50th Reunion
Website

Thanks for coming! Our Reunion is being held Friday through Monday, May 24 through 27, 2019. More than 3,000 people are expected on the Oberlin College campus over the Memorial Day holiday.
If you're new to this Class of 1969 50th Reunion Website, you'll see an Announcement below explaining how to join it. During the Commencement / Reunion Weekend, you can continue posting comments to your Classmate Profile. Express your ideas, look back in time, and swap messages with classmates about shared activities and interests — whether or not you're able to attend the reunion.
Then, by the end of the month, we'll reconfigure some parts of the website so it can serve for years as the "memory book" for our 50th Reunion!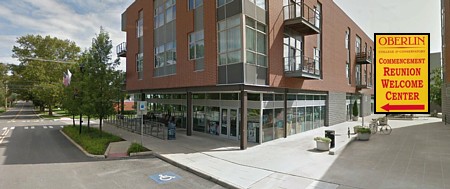 The reservation deadline has passed, and registrations for the event can no longer be accepted. If you have registered, your next step will be to check in at the Ward Alumni Center when you arrive on campus.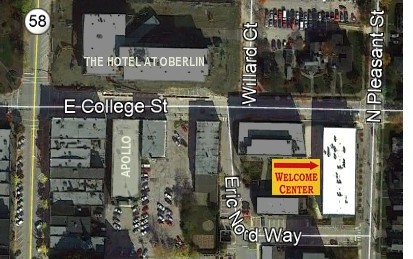 The Center is located down the street from the Apollo, in Suite 4 of the building at 65 East College Street. It will be open:
Friday........ 9 AM to 1 AM
Saturday.... 8 AM to 8 PM
Sunday...... 8 AM to 7 PM
Monday..... 8 AM to 2 PM.
There you can pick up your pre-paid meal tickets, room assignments, and a full weekend schedule.
ANNOUNCEMENTS
If you're new to this website, please go to the First Time Visitors menu item (on the top bar above) to learn about it. Then go to Classmate Profiles and locate your name. (Tip: try a Search for your name, which is faster that scrolling through that long list.) Click on your name and follow the prompts to create your profile.
Many of your classmates have already joined, and you can check out their profiles. However, many have not, and you can help us out! Go to Not Yet Joined This Site , where you'll find several of your old friends on the list. If you know how to get in touch with any of them, please do so and ask them to join us here.
Wondering where to park in Oberlin? Wait-listed for housing? Wanting to swim? There's some new information on the Reunion Logistics & FAQs page.
The largest extracurricular organization on campus was the radio station. Those of us who were on it at one time or another included Wayne Alpern, Warren Bacon, Tom Clark, Bill Edwards, John Field, Alan Firestone, Jeff Hanna, Robert Krulwich, Jud Leonard, Tom Thomas, Bob Weiner, and Tom Witheridge, among others including the late Ken Braiterman, Carla Jo Dakin, and Clark Hyde. And while we're celebrating our 50th anniversary, WOBC is observing its 70th! Two members of the Class of 2019 have put together a short movie celebrating the long history of the station, You're Listening to WOBC.