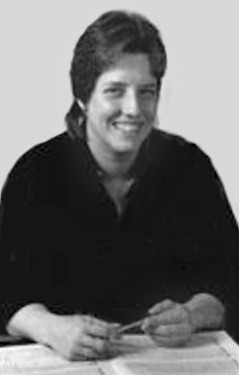 Elaine Scott Banks, born in Philadelphia, came to the Oberlin Conservatory of Music to major in cello. She also played the viola da gamba, went on to receive a master's degree in choral conducting, and became professor of cello and choral conducting at the University of North Carolina, Chapel Hill.
In 1981 "Scotty" moved to Chicago as assistant principal cello of the Lyric Opera orchestra. Then in 1985, drawing on some of the finest Baroque musicians from the Midwest, she founded The City Musick to perform 18th-century orchestral and choral repertory in a historically informed manner.
From a 1987 article: "Conducted by one of Chicago's most intelligent musicians, Elaine Scott Banks, The City Musick has put Chicago on the early music map in terms of authentic-instrument performance. This sparkling ensemble peels centuries of misconception off of baroque works like grime off a Rembrandt. Their season finale is a real stunner: the American original-instrument premiere of Mozart's Requiem."
But the group lasted only five seasons. Bitter disputes with the board of directors and a deficit of over $100,000 led Banks and her companion, executive director Merrilee A. Nelson, to resign in 1990. They moved to Seattle, where Scotty was diagnosed with cancer in 1992. She died at the age of 48 in 1995, survived by a sister.
(Compiled from the Chicago Tribune)
https://www.chicagotribune.com/news/ct-xpm-1995-12-09-9512090021-story.html