Share a story / hear others' stories
During the reunion on Sunday afternoon at 1:00, come share a story with other '69 alums and hear stories from your classmates. We'll share stories of all different kinds, from all kinds of sources, about all kinds of subjects, and of varying lengths, from three-minute anecdotes to 15-minute crafted pieces. The only requirement is that it be something you enjoy and that you present it without notes. And if you don't want to tell, you are most welcome to join in as a listener. Sharing is a conversation. Both ends are important.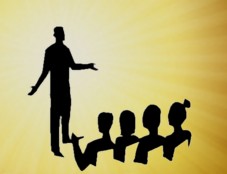 What kind of stories?
All kinds - personal, traditional, authored. Bring anything you find amusing, moving, memorable, or artful, including:
Moments — Meaningful, memorable, or amusing moments you have experienced or observed, Oberlin related or not.
Beyond personal — Oral fiction (myths, folktales, authored stories) that you feel are amusing, moving, or meaningful enough to share.

Preparation
We will create a program, so we ask you to do these things
Choose a story you can tell without notes.
Let us know that you would like to tell. (See below.)
Do a little preparation so your story is vivid and concise.
Participate in a Skype (or Zoom or whatever) video conference call in mid-March where you will tell your story. (It's good to practice, and hearing the stories will help us create a good program.)
Come to the event and have fun.

Sign up
We hope to put as few limits as possible on what people would like to share. We hope to include a few longer stories (10-15 minutes?), and lots of shorter stories (3-10) minutes. Whether there's time for longer stories will depend on how many people want to tell. We're eager to hear many voices. To sign up to tell, please:
Let us know by February 28.

UPDATE: Deadline just extended to March 15!

Please send your information to: johnkramerbass@gmail.com
Include:
[1] your Title/subject (what might appear in a program),
[2] the length (minutes),
[3] a one- or two-sentence description/summary of the story.

Some (totally optional) suggestions about ways to tell a story
Try to get beyond the general "we always" stage. Instead of, or in addition to, "My first year, at Dascomb, we always used to …", try to think of a particular time and lead us into that specific experience.
Include evocative details, including perhaps, several of the five senses.
Look for opportunities to advance the action through dialog (or monologue, a character thinking out loud).
To the extent it's comfortable, use your body as well as your words to create an experience.
Bottom line: If you have a "movie" in your head, you can use your tools to create a "movie" in our heads. Your storytelling empowers your listeners' imaginations to create a "real" experience in their imaginations.