From the Class President
In 2013, when Wayne Alpern was named President of our Class of 1969, composing an annual class letter became one of his duties. Remember getting those messages in the mail? You can read them again down below. These aren't the traditional dry reports. Wayne's "ruminations" seem more like eloquent sermons, leading to insights on the qualities that have always made our college so special.
Audio Collages
Wayne has also added music to historical sounds. Simply click on the pictures. If you're wondering about the title of the second track, it's explained in this article.

The Torches Are Being Lit (added November 2018)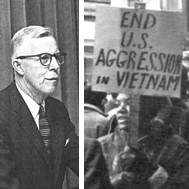 Work, Study, Get Ahead, Kill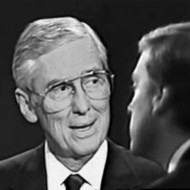 You're No Jack Kennedy
---

Class President's Letters
In 2013, Wayne admitted he was an unlikely selection to lead our class. Then in 2014, he told how Oberlin's very first professor was also an unlikely choice. In 2015, he revealed we've all been shaped by Oberlin Perfectionism, and in 2016, he profiled our introspective Alsatian namesake Fritz Oberlin. Four more letters would follow.
If you find these images hard to read on your smartphone screen, just click the blue symbol.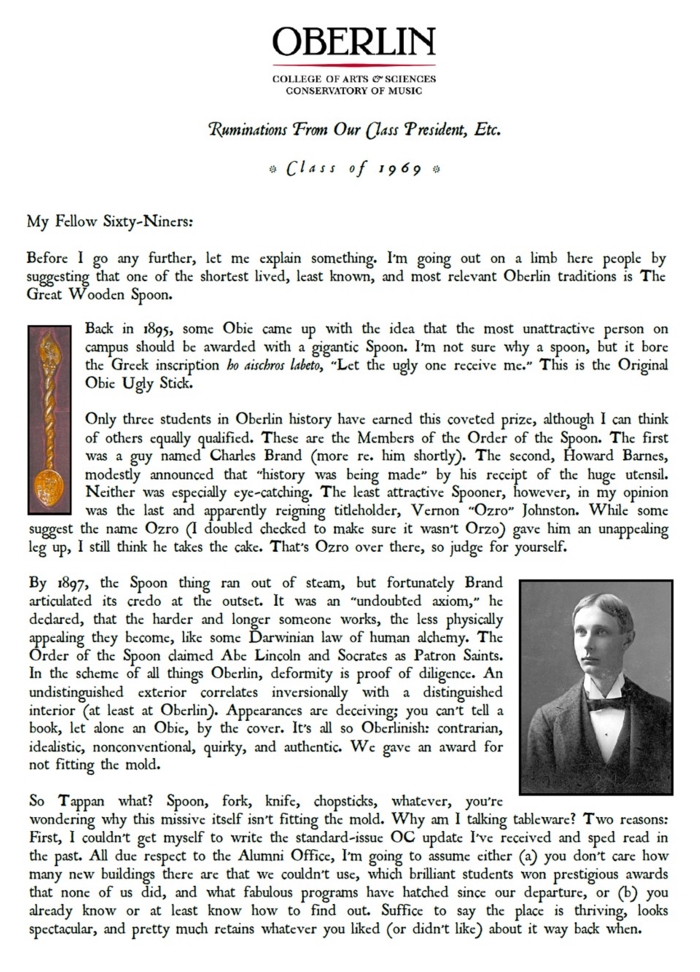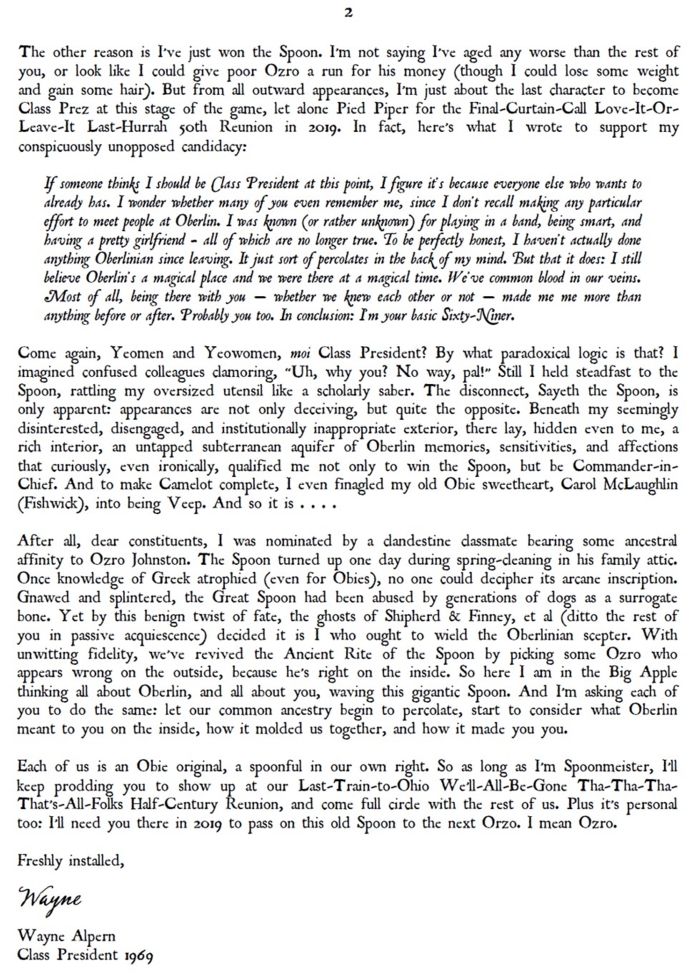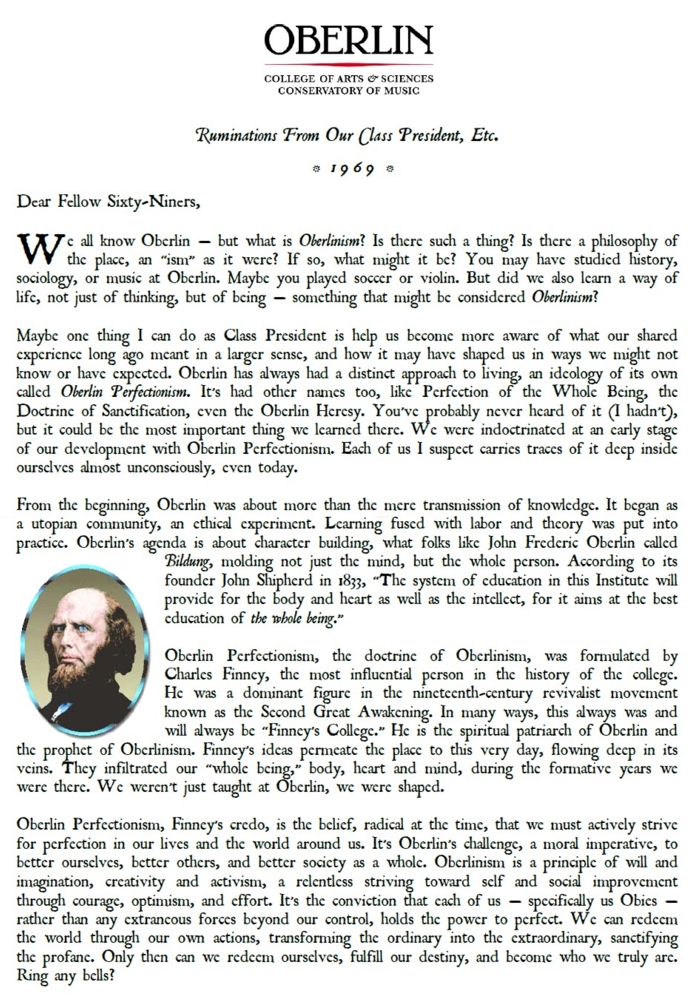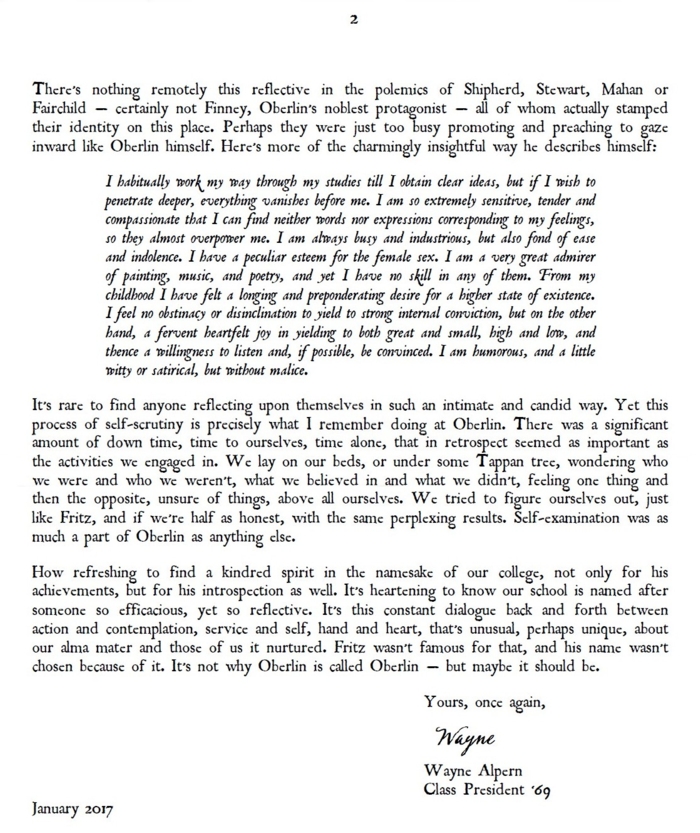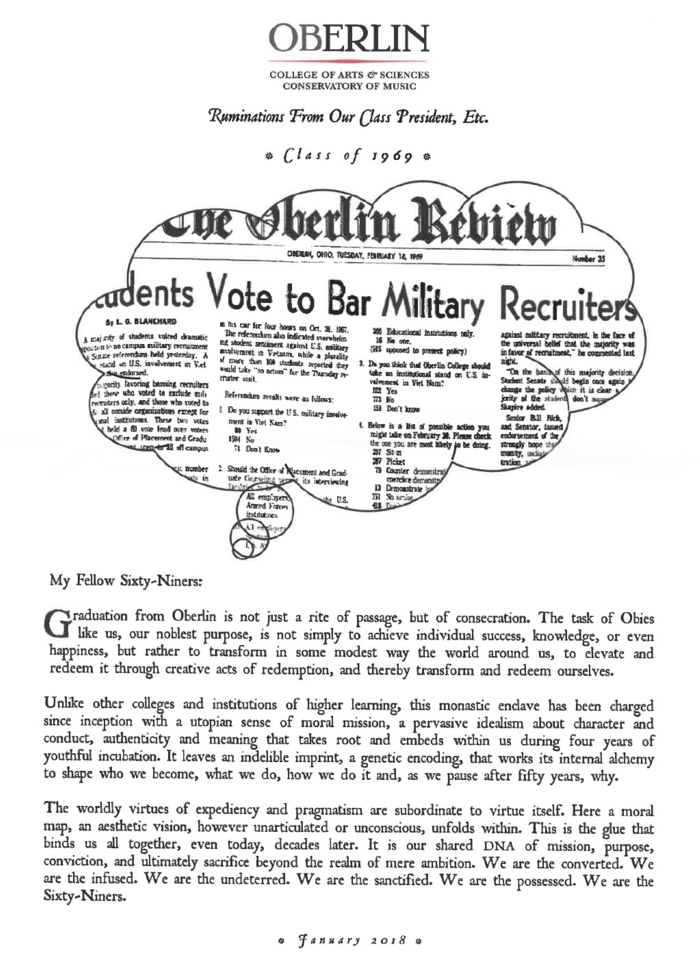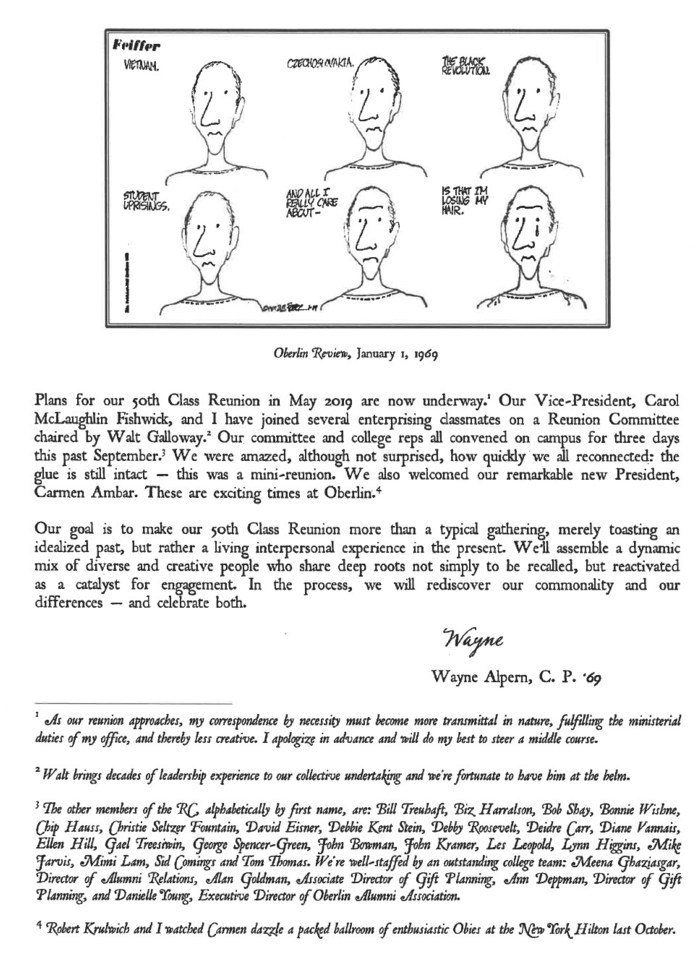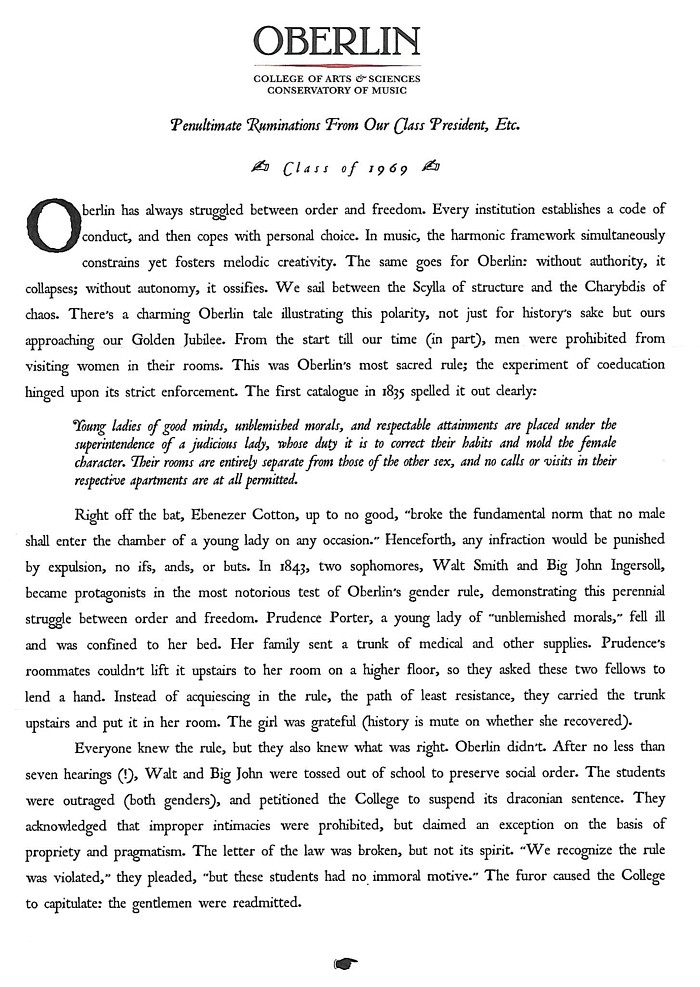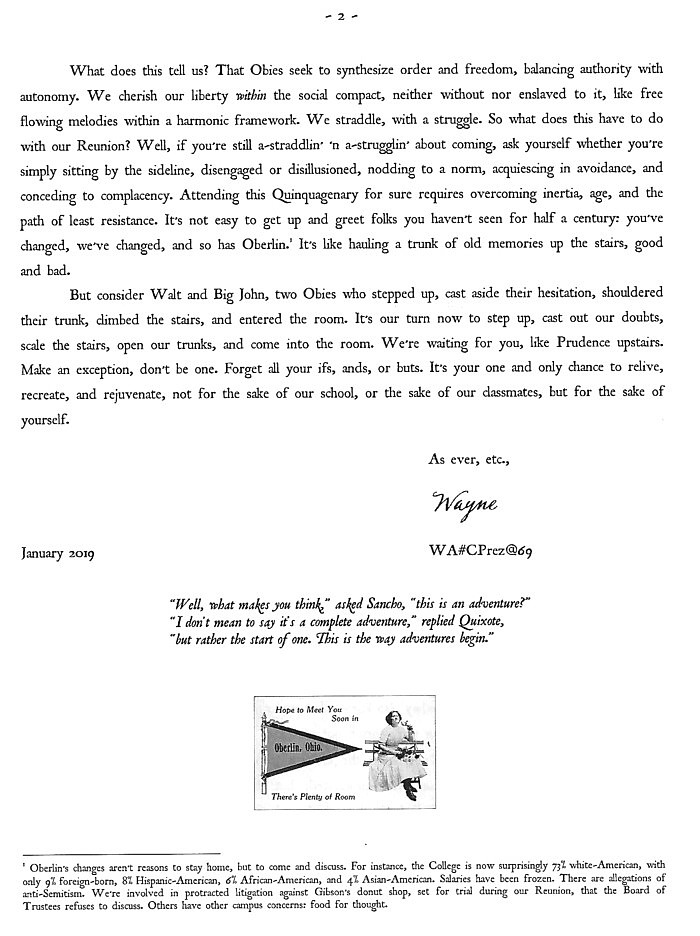 ---