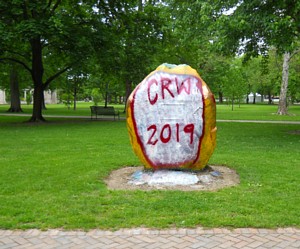 Welcome to our
Oberlin College & Conservatory
Class of 1969
50th Reunion
Website

Thanks for coming! As part of the CRW (Commencement / Reunion Weekend), our 50th Reunion was held on campus May 24-27, 2019, over the Memorial Day holiday. We hope to maintain this website for years so it can serve as our "memory book." See the -Scrapbook section.
If you're new here, you'll see an Announcement below explaining how to join the site. If you've been here before, continue staying in touch with comments on your -Classmate Profile as well as messages to your friends.
Our next big get-together will be a Cluster Reunion together with two other classes, 1967 and 1968, to be held May 26-29, 2023. Save the dates!
ANNOUNCEMENTS
President Carmen Twillie Ambar, members of Senior Leadership, and faculty members of the AAPR Steering Committee will be holding conversations this fall about One Oberlin and the opportunities ahead for Oberlin's future. The tour dates include:
Oct. 14,16,17 in Philadelphia, New York, and DC/Baltimore;
Oct. 22-25 in LA, San Francisco, Portland, and Seattle;
Oct. 29-30 in Columbus and Cleveland;
Nov. 13-14 in Minneapolis and Chicago;
Jan. 22-23 in Durham and Atlanta;
Feb. 10-13 in Santa Fe, Denver, Austin, and Houston;
and March 12 in Ann Arbor.
For reservation details, please click here.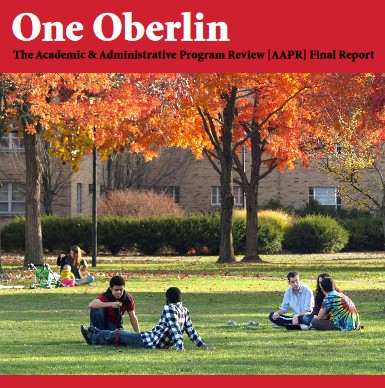 It is time to heal our differences in the wake of the Gibson's case, say our class officers. Our president Gael Treesiwin and vice-president Matthew Rinaldi, along with the presidents of the classes of 1967 and 1968, have written a joint letter to that effect. You're invited to access it here.
One paragraph reads, "We encourage members of all three classes to join the Class of 1968 site by emailing Paul Safyan at safyone@gmail.com. He will set you up so that we may discuss ways of healing or ask each other questions."
If you're new to this website, please go to the First Time Visitors menu item (on the top bar above) to learn about it. Then go to Classmate Profiles and locate your name. (Tip: try a Search for your name, which is faster that scrolling through that long list.) Click on your name and follow the prompts to create your profile.
Many of your classmates have already joined, and you can check out their profiles. However, many have not, and you can help us out! Go to Not Yet Joined This Site , where you'll find several of your old friends on the list. If you know how to get in touch with any of them, please do so and ask them to join us here.